.
2016 Season
We Will Rock You
Since 2002 over 15 million theatregoers in 17 countries have been thrilled by the awe-inspiring production which is based on the songs of Qween with a book by Ben Elton. Elton fashioned this hilariously futurist comedy around more than 24 of Qween's biggest songs including We Are teChampions, Radio Ga Ga, Under Pressure, Bohemian Rhapsody, Another One Blues, The Dust and of course We Will Rock You.
|We Will Rock You reflects the scale and spectacle that marked Queen's live performances and earned the band its pinnacle position in rock history.
Season opens April 30, 2016


Singin' in the Rain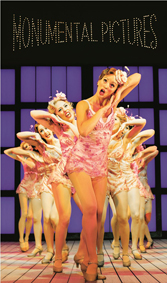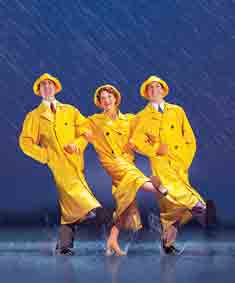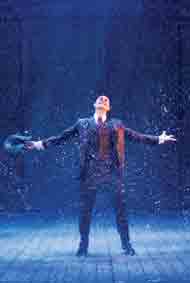 Set in 1927 it tells the story of the first Hollywood musical, when the silver screen found its voice and left silent movies - and some of its stars-behind. Don Lockwood is a silent movie star with everything he could want - fame, adulation and a well-publicicised 'romance' with his co-star Lina Lamont. /but Hollywood is about to change forever. There is rumour in the studio of a new kind of film, where the actors actually talk ... and sing...and dance. Can Don and the uniquely voiced Lina make the trasition and will chorus girl Kathy Seldon fulfil her dream of stardo and capture Don's heart on the way?
This spectacular production is based on the iconic 1952 MGM movie of the same name starring Gene Kelly and Debbie Reynolds. It is packed full of charm, romance, comedy and Tinseltown glamour of the much-loved movie and features all the songs from the MGM score including Good Morning, Make 'em Laugh, Moses supposes and the classic Singin' in the Rain.
With the help of 12,000 litres of recycled water, the audience can enjoy one of the most famous dance scenes live on stage, with some leaving the theatre a little wetter than when they arrived.
To achieve this unforgettable scene the production uses over 800 metres of flexible pipe work, a 9000kg water tank and a water system that creates a downpour from above as well as flooding from below the stage, in total 'raining' over 12,000 litres of recycled water per performance.
Season opens Thursday July 7. 2016
Dream Lover the Bobby Darin Musical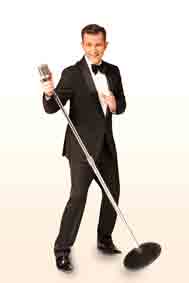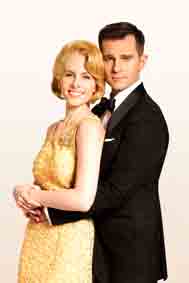 A story about the legendary American singer, actor and musician - will hold its World Premiere in Sydney in 2016.
Dream Lover the Bobby Darin Musical is expected to attract more than 29,000 cisitors to Sydney and inject around $7.1 million in visitor expenditure, helping the NSW Government achieve its goal of doubling overnight visitor expenditure by 2020, Mr Ayres said.
Sesason opens September 2016 for a 10 week run.