The Wizard of Oz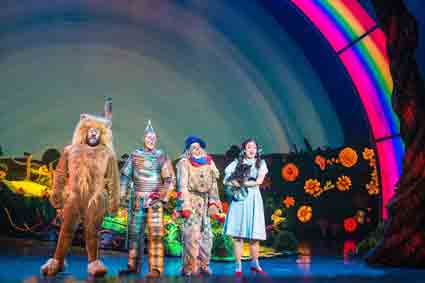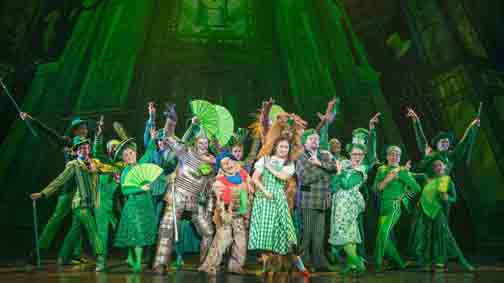 Producers John Frost and Suzanne Jones announced that the world's favourite musical, The Wizard of Oz will be coming to Melbourne as part of the upcoming Australian tour. It will play from May 15, 2018 at the Regent Theatre. If you are an Optus customer you can beat the rush for tickets with the Optus Perks pre-sale, along with registered members of the waitlist at wizardof ozthemusical.com
Leading The Wizard of Oz cast will be Anthony Warlow as the Wizard and Professor Marvel, Lucy Durack as Glinda the Good Witch and Kemma Rix as The Wicked Witch of the West. Rising star Samantha Dodemaide will play the coveted role of Dorothy, her first leading role in a major musical.
Developed from the ever-popular MGM screenplay, the London Palladium production of The Wizard of Oz contains the beloved Harold Arlen and E,Y, Harbug songs from the Oscar®-winning movie score, all the favourite characters and iconic moments. plus a few surprises on the way including new songs by Tim Rice and Andrew Lloyd Weber.
Producers John Frost and Suzanne Jones announced their canine stars who will play the role of Toto. Taking on the role of Dorothy's loyal companion will be Australian Cairn terriers Flick and Trouble, who will share the role of Toto. The producers are delighted to announce that they will be partnering with RSPCA Victoria as their official charity partner, which will see the production raise funds for the charity.
Hailing from Ballarat, Flick and Trouble are trained by Luke Huram the country's leading film, television and theatre dog trainer. In addition to these prize pooches, Luke trained Koko, the star of the film Red Dog, as well as Buddy who played Sandy for the GFO production of Annie in 2012. Luke has been tasked with training the dogs to perform a variety of tricks 'set to script' as well as teaching actress Samantha Dodemainde, who plays Dorothy, how to work collaboratively with the dogs and keep them focussed in the performance.
"After rigerous paw-ditions across the country, we unanimously sgreed that Flick and Trouble were the perfect dogs to play out Toto," said John Frost. "They are clever and confidant dogs who will be trained based on techniques using natural instincts and positive reinforcement for tricks from travelling in a "flying" House. to being carried in a basket by Dorothy and encounters with the Wicked Witch of the West. We know Luke will have a wonderful time training flick and Trouble and we have no doubt Australian audiences will fall in love with them too."
Suzanne Jones said, "We are absolutely thrilled to be collaborating with the RSPCA Victoria as our chosen official charity partner. With Toto being one of the most-lived characters in the show it seemed a logical and rewarding partnership in each state. As Dorothy discovers there is no place like home; so we are looking forward to working with the RSPCA in each state to raise money and awareness of the surrendered and homeless animals that come into its care, to help find them a new, forever home".
Flick and Trouble will join The Wizard of Oz cast beside Athony Warlow as the Wizard and Professor Marvel, Lucy Durack as Glinda the Good Witch, Jemma Rix as The Wicked Witch of the West and Smantha Dodemaide as Dorothy.
Developed from the ever-popular MGM screenplay, the London Palladium production of The Wizard of Oz contains the beloved Harold Arlen and E.Y, Harburg songs from the Oscar® winning movie score, all the favourite chracters and iconic moments, plus a few surprises olong the way. including new songs by Tim Rice and Andrew Lloyd Weber.
Season: May 12 -July 29. . 2018. Two additional matinees have been added to the schedule in the July school holidays on thursday July 5 and 12. 2018