Charlie and the Chovolate Factory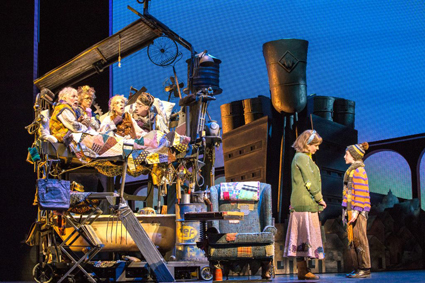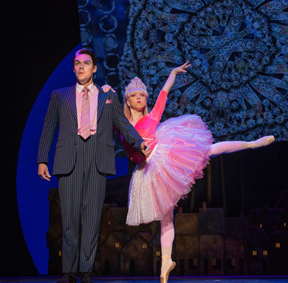 The spectacular new musical Roald Dahl's Charlie and the Chocolae Factory hasarrived in Melbourne at Her Majesty's Theatre.
Five boys share the role of Charlie Bcket in Melbourne in this delicious tale. Benjamin Belsey (10years of age from Point Cook), Elijah Stavinskis (10,. Ashbuton), Edgar Stirling (10, St Kilda), Lenny thomas (12, Bonbeach and played /charlie on opening night August 15,) and Lackan Young(13,Camberwell)
Charlie lives with his mother and his four granparents in a little wooden house near a great town, and is the final dhild to find a Golden Ticket.
The prizewinners of the Golden Ticket are taken on a tour of Williw Wonker's Chocolate Factory and what heappens next.
Australia's leading theatre producer John Frost and Her Majesty's Theatre owner Mike Walsh announced an exciting new initiative, Kid;s Week at Charlie and the Chocolate Factory from December 4 - 8. 2019. During this week every child 15 years and under will receive a free ticket to the show wen accompanid by a full paying adult. Plus as a special behid the scenes bonus , children will get to experience the fun, the people and the magic behind the show., this is a first for the Australian theatre industry.
The idea of a Kid;s Week at Charlie and the Chocolate Factory is to encourage childre who haven't yet experenced world class theatre productions to do so, by providing free ticket for a child under 15 when accompanied by an adult, and a supporting behind the scenes experience. At the beginning of each performance duriong Kid's Week, a host will take to the stage before the performance and introduce the audience to Her Majesty"s Theatre, the people of the theatre(Stage Manager, Wardrobe, Lighting, Sound, Orchestra ets) and a special on-stage scene starring competition winners from the audience.
"Charlie and the Chocolate Factory id the ideal show to introduce children to the magic of theatrea" said John Frost. "It is such a wonderful story for generations to share, and brought to life on stage in such a magical way. Theatre is pure imagination, and we're sure that once kids fall in love with Charlie and the Chocolate Factory, they will come back to see maqny more shows in the future."
Season opened August 15, 2019 and selling to December 20. 2019.
Shrek the Musical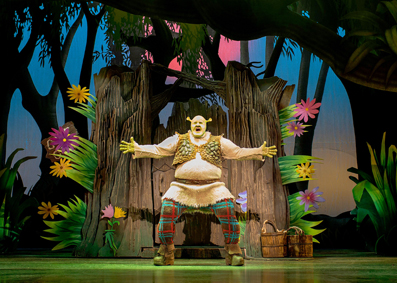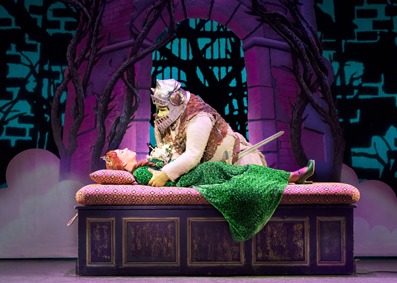 Shrek the Musical brings the hilarious story of everyone's favourite ogre to life on the stage. In a faraway kingdom turned upside down , things get ugly when an unseemly ogre - not a handsome prince - shows up to rescue a feisty princess. Throw in a dinkey who won't shut up, a bad gut with a SHORT temper, a cookie with attitude, and over a docen other fairy tale misfits, and you'ver got the kind of mess that calls for a real hero. Luckily there's one on hand... and his name is Shrek.
Ben Mingay and Lucy Durack will play the lead roles of Shrek and Princess Fiona producer John Frost announced.
Todd McKenney will take on the malisious role of Lord Farquaad, the short -in- stature, ruthless ruler of Duloc.
From February 16. 2020.
The Secret Garden
Anthony Warlow returns to The Secret Garden.
Australia's greatest musical theatre performer Anthony Warlow will revisit one of his most accalaimed roles, Archibald Craven in The Secret Garden, in the 35th anniversary production which will open at the Sydney ZLyric Theatre in august 2020. Tickets for this sumptious musical are n sale from November 28. 2019.
Based on the popular literary classic by Frances Hodgson Burnett, The Secret Garden last played in australia in 2995 starring Anthony Warlow, Phillip Quast and Marina Prior.
Young orphaned Mary Lennox arrives at her uncle's farm to find distant grieving elatives - and the mysterious tale of a secret garden. Together with new-found friends, Mary breathes life into the secret garden. She blossoms too, and through her adverntures, tends to all hearts around her.

9 to 5 The Musical
Tells the story of Doralee,. Violet and Jdy, three workmaes pudhed to boiling point by their egotistical, sexist boss Franklin Hart Jnr. concoting a plan tp kidnap and turn the tables on their despicable supoervisor, will the ladies manage to reform their officve or will events unravel whrn the CEO pqays an unexpected cisit?
Caroline O'Connor will portray the comical Roz Keith, the administration assistant who is foercely - and unrequiotedly - in love with her boss Franklin Hart Jnr.
Marina Pryor will play Violet Newstead, a smart, sassy and efficient woman who has worked all her life at Consolidated Industries. Dhe has all it tales to run the company but there is one small issue - her boss!
Samantha Dodenaide will be Judy Bernly, a newly seperated, never worked before young woman who finds ore than just a job at Consolidated Indutries,
Erin Clare is Doralee Rhodes, a ;don't mess with me' well-brought ip. gright and beautiful country gal. She may look a push over but is anything but!
Season opens July 2020.