.
Aida
Verdi's monumental, transcendent music makes this historic epic a perrennial favourtie. The company's new production comes from the celebrated Italian director Davide Livermore>
He is renowned for high-tec, projected sets so tangible, it's hard to believe they are just light and shadow. Immersive, impressive, intimate - this is the future of spectacle on stage.
Thrilling young conductor Andrea Battistoni returns to lead this production. Three magnificent casts perform Verdi's difficult leads. You don't want to miss the stunning soprano of Amber Wagner, paired with Elena Gabouri as Amneris and Riccardo Massi as Radamès.
Later in the season, rising star Natalie Aroyan takes on her dream role and Clementine Margraine, Milijana Nikolic, Diego Torres and Yonghoon Lee join the all-star lineup.
This a story of love so strong it defies enemy lines. this is a story of a kingdom in triumph and a nation in chains. This is a story of betrayal.
Season: July 18, 24, 26, 28. August 1, 7, 9, 11, 13, 16, 18, 20, 22, 27, 29, 31. 2018. Saturday matinees at 1pm. July 21 & August 4, 25. 2018
The Turk in Italy
She's Flirtatious, audacious and unspeakably bored.
He's geriatic, sycophant and easily ignored.
Add a handsome prince, a gypsy minx, and a poet in need of a pilot.
Put this classic Rossini in vintage bikins,
And a rollicking good time we've got!
Fromn Italy's greatest master of laughs comes a riotous comedy with a knodkout score.
It skips and sparkles from the gruffest of bass notes to the impossibly high reaches of Stacey Alleaume's coloratura.
Andrea Molina leads a cracking team of comic talents, including Paolo Bordogna in his side-splitting performance as the Turk. Simon Phillip's p[layful production wrings every l;ast laugh from rossini's rediculous romp.
Gabriela Tylesova's gelato-coloured costumes and clever sets are stars in their own right: a candid cherry on top of this rather outrageous ice-cream sundae.
Season: August 10, 15, 23, 25, 28, 30. September 1. 2018. Saturday Matinee at 12.30pm August 18. 2018
Evita
Starring Tina Arena.
After sell-out productions incliding Soputh Pacific, The King and I and most recently the 60th anniversary production of My Fair lady, we once again re-create ne of the greatest works of musical theatre: the original West End production of Andrew Lloyd Weber'sEvita, directed by Hal Prince and starring Tina Arena.
Featuring some of Andrew Lloyd Weber's best-loved songs including Con't Cry for Me Aregntina, On thiss Night of a Thoudans Stars, YouMust Love Me and and Another Suitcase in Another Hall, Evita charts the story of Eva Peron, wife of former Argentine dictator Juan Peron, from humble beginnings through to thr extraordinary wealth, power and status which ultimately led her to be heralses as the 'spiritual leader of the nation".
Season: September 18 - November 3. 2018
Thuirsday - Saturday at 7.30pm. Wednesday & Saturday at 1pm. Dunsay at 3pm.
Metamorphosis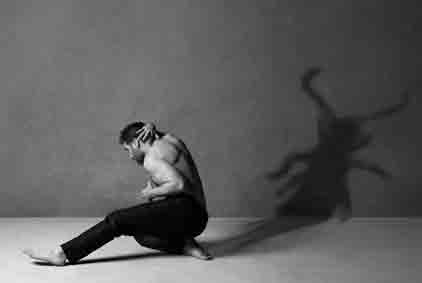 Gregor ia a broken man,. exhausted by eternak work and an ungrateful family. Until one morning, he wakes and is not a man at all.
Kafka's grotesque tragedy of a man turned insect is an engrossing story. Music adds an edgy intensity: Matamorphosis as opera is riveting, shattering , morbidly fascinating theatre.
Season: September 26, 27, 28, 29. 2018. Evenings at 7pm.
New Yar's Eve
The best New Year's Eve of your life is waiting at the Sydney Opera House ths summer.
Put on some bling, kick up yout heels and head out the door. Leave the crowds behind as you stroll towards the sails.
See the romantic La Bohème or a gala concert of opera hits, and enjoy drinks or a wonderful meal overlooking Sydney Harbour as you count dowm to the festival of fire.
Then watch the fireworks the whole world wants to see from the best vantage point in Sydney - through the glass-fronted sails of the Sydney Opera House.
We've done all the planing for you so you can relax and enjoy he memories you make.
Package options:
Add pre-porformance dinner and/ or the Midnight Party when you book your tickets for the Opera Gala or La Bohème.
Pre-Performing : $399
Look out over Sydney Harbour as you dine on a three-course menu, matched with premium wines and beverages in the Northern Foyer from 5.30pm
Midnight Party $349:
Canapés, drinks and live entertainment, with views of the spectacular midnight fireworks on Sydney Harbour.
Platinum Package #1,422:
Pre-performance dinner, Platinum seats at the performance of your choice, a program, drink at interval, and the Midnight Party.
If you don't have tickets to the Midnight Party, there are a limited number of outdoor viewing areas you'll be able to access following the performance. Please note tat these spaces are limited and cannot be guaranteed.
Some fireworks can be viewed from the Southern Foyers inside the Sydney Opera House at midnight, but you may not have a view of the Sydney Harbour Bridge.
THE OPERA GIRLS:
Season: December 31. 2018 a 7.45pm Concert Hall Sydney Opera House
La Bohème.
Season: December 31. 2018 at 7.45pm Venue: Joan Sutherland Theatre. Sydney Opera Hoaue



2019 Season
Mazda Opera in the Domain
It's a tradition: every year thousands of Sydneysiders head down to the Domain with picnics packed and friends in tow.
Hear our brightest starss, under the stars, sing opera's most famous aria's with the magnificent backing of the Opera australia Orchestra.
Dress up - or not - it's your night to enjoy the power of the human voice in the kind of communual, cultural celebration Sydney loves ber=st.
Saurday January 19. 2019 at 8pm. No need to book, just come along. Free!.
La Bohème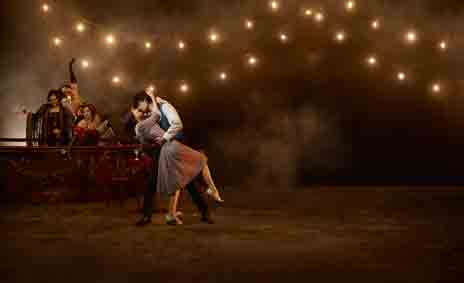 The way that first love grabs hold and floods you with comething you've never felt before. The fire that burns the first time jealousy flares. the growing up you do in the instant that you realise love can't last forever.
Puccini takes these achingly human feelings and sets them to music - music that soars with the ecstacy if love, crackles with the pain of jealousy and cries with the agony of loss.
Season: New Year;s Eve. January 2, 3, 4, 5, 8, 9,10, 11, 12, 17, 19, 21, 23, 31. February 5, 8. March 20, 22, 25, 28. 2019 at 7.30pm. Saturday Matinee at 1pm. March 16. 2019
Turandot
When Pavarotti sang out the top B in Rossini's Nessun dorma across a huge crowd at the 1990 FIFA World Cup, the world collectively held its breath. S generation of football fans were learning what opera was all about - music that can transport you to another world, another place, a place where emotion wells up inside you a the sound of a single note.
Truthfully, a few of the millions pf people who watched that broadcast had an inkling of what poewer of that music can be. Few had seen Turandot - Puccini's opera about a brutal princess and an impssibly brave suitor, who wll make any sacrifice ti win her love.
Turandot is a fancy opera of poetry and myth, set in an exotic world where fear and love go hand in hand and death is always just around the corner. Nessun dorma is just one of its magnificent moments.
Season: January 15, 18, 24, 29. February 1, 4, 7, 13, 16, 20, 23, 27. March 1, 5, 8, 12, 16, 19, 23,27. 2019. at 7.30pm Saturday matinee at 1pm /february 9, 2019 and March 30. 2019.
Wozzeck
Wozzeck is running, always running, with his shadow in pursuit.
He is poor. and he is weary. He is used and used up. He is a brute, ruled by brutes.
And now his mind is imploding.
Berg's fascinating opera is a portrait of a ravaged man, drawn with vivid clarity through unsettleing music and sharp, structured scenes.
Kentridge;s haunting illustrations offer a window into the carnage of Wozzeck's worlsd. Charcoal drawings fill the stage, frenetic scribbles are illuminated and then erased, as we wonder, with Wozzeck, what is real.
Season: January 25, 30. February 6, 9, 12, 15. 2019 at 7.30pm. Saturdqay matinee February 2. 2019 at 1pm.
Werther
Werther loves with thrilling intensity. But passion blooms into a dangerous obsession when the younhg poet discovers his love can never be ralised.
Goethe's powerful novel The Sorrows of Young Werther, moved the world upon its release in 1774. Young men cried their anguish into time glass vials and carried around their tears to prove the depth of their emotions. They wore the poet's signature clothes, and a few lovelorn souls even followed his path, seeking death over a life without love.
In the ultimate Romntic opera, Massenet's rich score magnifies the drama and emotion of the story. Werther falls hopelessly in love with Charlotte in lyrical, melodious phrases. As Cahrlotte chooses duty over heartm Werther's turmoil is palpable in restless music that bursts out of the enormous orchestra. The French composer's ability to evoke mood and moment in music id on brilliant display.
Season: February 22, 26, 28. March 2, 4, 7, 11. 2019 at 7.30pm. Saturday matinee March 9. 2019 at 1pm.
Salome
In King Herod's lurid fanatasies, lust has no boundaries and there are no limits. Even his own stepdaughter tempts him, taunts him. Salome, the virgin seductress, an innocent with a taste for blood.
Strauss' taboo-breaking opera strips back Oscar Wildee's play to its core, a gripping journey to the outer edges of human behaviour.
Season: March 6, 9, 15, 18, 21,26. 2019. at 7.30pm. Saturday mainee March 23. 2019 at 1pm.
West Side Story
The moment the curtain went up on West Side Story on Broadway in 1957, musical theatre changed forever.
Hailed as the greatest Broadway musical of all time the genius of West Side Story's crators is unquestioned. The remarkable collaboration between Leonard Bernstein, Arthur Laurents, Stephen Sondheim and Jerome Robbins produced a timeless masterpiece.
Bernstein's lyrical and evocative score features unforgettable sngs including Maria, tonight, somewhere, America and Feel Pretty, that have been universally adored for generations, proving this iconic dance musical remains as sprited, achingly intimate, and as potent today as on the day od its premiere.
A modern retelling of Romeo and Juliet, this tragic love story is set in a New York City enveloped by bitteer tension between two teenaqage gangs, the Jets, self-styled 'Americans' and the Sharks, a group of young Puerto Ricans.
The musical's rapturous songs; vivid drama, passionate dance andd rich orchestrations coalesce in an enduring work about love versus hate
Season: March 22 - April 21.2019 at 7.30pm Tuesday to Sunday except Good Friday April 19. 2019. and August August 20 - October 6. 2019
Madama Butterfly
Constrained, cocooned, caught in a moment of desire, butterfly is incandescent in her exotic embrace, Pinkerton finds paradise, then carelessly condemns his bride to purgatory.
Graeme Murphy's arresting new production of Madama Butteerfly is a contemporary look at Puccini's alluring heroine.
Fragments of film flutter across the stage, creating a dynamic backdrop for Murphy's vision of Butterfly. He draws on his roots in choreography to capture the grace and gravity of a tale that begins in raptutous love and ends in the cruellest heartbreak.
Puccini's sublime music imbues this ageless sory with impossible beauty, from the irrepressible, famous aria One Fine Day to the intense finale.
Season: June 28. July 3. 5. 11. 13. 25. 27. 29. 31. August 2. 6. 2019.
Anna Bolena
Anne Bolyen won the king's desire first, his love second, but only an heir could deliver his loyality in a court full of secrets, and spies, the Tudor Queen's name is running out.
Donizettii's operaq rips the best bits from a bloody time in history to create a thrillling ride through the byways if Anne Bolyen;s marriage to King HenryVIII, jealous courtiers and scheming royals have the queen caught fast in a tightening trap. Ande her lady-in-waiting is waiting ondeed, consumed with guilt, to take her place on the throne.
Season: July 2,, 9, 13, 17, 23, 26. 2019 at 7.30pm Saturday matinee July 20. 2019 at 1pm.
Whiteley
He burst onto the international art scene, all golden curls and bravado. He was dynamic, damaged, a big idea and a bold brush. With the vivacious Wendy on his arm, Brett Whiteley was magnetic.
He abhorred straight lines, adored drugs, acohol, women. He worked in vivid colour and ravishing curves. Heroin was both muswe and merciless master. Out of this tumultuous life spilled a messy array of brilliant artworks and astonishing self-reflection.
In 2019 this Australian icon meets two of Australian's greatest artists in a brand new work for the
Australian stage. Whiteley by Elena Kats-Chernin snd Justin Fleming, Kate Chernin is peerless among contemporary composers celbrated for her enormous output and music that bursts with colour, life and tenderness. Fleming is a respected playwright and librettist whose work is renowned for itw warmth, wit and poignancy.
Togeter they've created an opera to homour the life and work of a man who could not extricate his talent from his demons.
Season: July 15, 18, 20, 24, 30. 2019 at 7.30pm Saturday matineee July 27. 2019 at 1pm.
Andrea Chénier
Andrea Chénier is in danger of losing his head. As France cowers under the Reign of Terror, the poet is falling madly, passionatley on love.
A gripping dtory based on true events unfolds swiftly in giordano's famous opera, beloved by audiences and performers for ita magnificent arias, tendr love story and dramaic music.
A poet, philospher and defender of the poor, Chénier believes in the ideals of his revolutionary brothers, Liberty! Equality! Fraternity! Now the revolution is over, but La Guillotine hasn't lost her taste for blood. The revolutionaries once so idealistic, are turning on their own to keep her fed.
Season: Thursday evening August 8. 2019 at 7pm. Venue: Concert Hall, Sydney Opera House.
Ghost Sonata
At the Ghost's supper, no one can conceal their ugliness, inside or outside, it dwells in us all
Come into the unsettling world of Sondberg's Ghost Sonata, where nothing is as it seems. Bewitched by a woman's beauty and drawn into a stranger's sinister plans, a student enters a handsome house. In that wretched place, food is poison. The dead are alive. Paradise proves rotten inside.
Season: September 11, 12, 13, 14. 2019 at 7pm. Venue: Opera Australia. Scenery Workshop The Opera Centre. Dowson St, Surrey Hills.
The Marriage of Figaro
Mozart's classic comedy has been entertaining crowds for centuries, and between the witty, fast-moving libretto and the melodic, charming writing it's not hard to underatand why.
Musically, this is the ultimate ensemble opera, with brilliant trios, quartets, and even a famous sextet. Dramatically it's the opera with everything,lovers nd liasios, sidguises and tricks, lust and laughter.
The Couhntess lves the Count, but he's got designs on his pretty, witthy, servant Susanna. but it;s Susanna's wedding day, and Figaro has no plans of giving up his bride. During the crazy day of disguises, duplicity, desire and utter madness, the Count is going to get is comeuppance.
Season: October 18, 21, 23,. 25, 29, 30. November 1, 2. 2019 at 7pm. Saturday matinee October 26. 2019 at 12pm.
Il Viagggio A Reims
If Rossinin made a showreel of his best work, it would sound like Il Viaggio a Reims (The Journey to Reims). The prolific composer was unabashadly showing off when he wrote this incredible work, designed to dazzle the aristcracy at the crowning of Charles X and then disappear forever. The simple plot is a marvellous excuse for a string of fantastic arias and impressive ensemble pieces.
Because it;s so demanding ande expensive to stage, it's never been seen in Australia before. But in 2019 Rossini's exultant opera finally makes its Australian premiere, a spectacular vehicle for some of your favourite performers.
In Damiano Michieletto's playful take, the eccentric cast f characters find themselves in a gallery filled with the master works of art history. Velàzquez's enormous dresses jostle for space with Keith Haring's cheerful murals. Frida Kahlo and van Gogh compare self-portraits. It's a surreal worldm where artworks step out of the frame and come to life the moment of lights go out.
Delightful, surprising, spectacular and frivilous this co-production with Dutch National Opera and the Ropyal Danish Theatre is a perfect foil for Rossini's jubilant score.
Gaze at the world's most famous art through magnificent ( and thoroughly tongue-in-cheek) sets and costumes. Paolo Fantin and Carla Teti hacve recreated iconinc works with remarkable fidelity.
Season: October 24, 28, 30. 2019 at 7pm. Saturday October 26. 2019 at 7.30pm. Saturday matinee Novembe 2. 2019 at 12pm.
Pinchgut Opera 2019 Season
The Return of Ulyssess.
by Monteverdi
Season: June 13 - 19. 2019.
Farnace
By Vivaldi
Season: December 4 - 10. 20-19.