.
2020 Season
La Traviata on Sydney Harbour
Violetta is the life of every party. A courtesan with a heart of gold, she's free and free sprited. Could a little love change anything?
Arrive early t enjoy drinks or dinner at one of the five pop-up bars and restaurants on site. Drink in the view as the setting sun glimmers over the city skyline. Then take your seats in the con=mfortable randstand to enjoy a 'ravishing visual specatcle'
Season: March 27 - April 26. 2020. Venue; Fleet Stepd. Mrs Macquaries Point.
La Bohème
On a freezing Christmas Eve, love sparks. Two hands meet in the dark and four friends; lives change forever.
When Mimi meetsw Rodilfo, it's love at first touch. They head out to bustling Café Momus, where the feisty Musetta and Marcello rekindle their relationship. But even the deepest love can't warm a freezing winter. The bohemians have some growing up to do.
Set among the fishnets and fairy lights of 1930s Berlin, this is one of Opera Australia's most popular attractions.
Season: January 2 -30. 2020. Venue: Joan Sutherland Theatre Sycey Opera House.
Carmen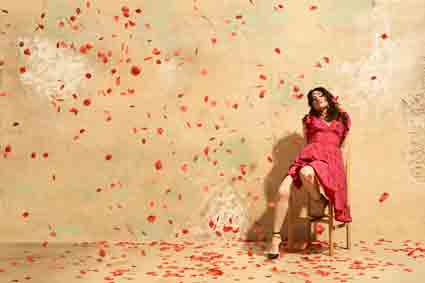 In the colourful streets of a colonial city, carmen is a red hot spark.
She sings her siren song and syddenly, Don José's world id a light wih a volatile fire.
This vibraant productionof Bizet's opera features glamorous girls and bullfighting boys in eye-popping colours. There are smugglers in suits, parades and punches, lust and loathing aplenty.
Irrstible Spanish tunes include the famous Toreador Song and the flirty Habaners. Underneath those infectious rhythms, the dark undercurrent of fate pulses. Carmen knows she's dancing with death.
Season: January 11 - March 26. 2020. Venue Joan Sutherland Theatre, Sydney Opera House.
Don Giovanni
He's Mad. He's Bad.
He's Dangerous.
But damn him to hell, his serenades are devine.
It's the last day of Don Gipvanni's life but he doesn't know that.
For opera's own Casanova, it's just another day of pleasure seeking. Stealing a bride on her wedding day. Breaking into a woman's bedroom in the dead of the night. Killing her furious father.
|but before the curtain even rises, Mozart reveals his fate. An earth shattering chord from the orchestra signals the gates of hell clanging open. Don Giovanni'd cebauched days are at an end.
When e hears a voice from beyond the grave, warning of imending punishment, Don Giovanni has no fear. Half-mocking half-earnest, he invites the statue of the man he's just killed to dinner. Will he come?
Season: January 24 - February 27. 2020. Venue: Joan Sutherland Theatree. Sydney Opera House.
Faust
What would you give up your soul for?

Faust intends to win his heart's desires, even if it costs him his soul.
The charming Mephistophélès offers him a salacious journey through life'spleasures. Faust bargains away eternity and dives right in, But as the lives around him start to unravel, the devil, it seems, is in the detail.
This grand production sets the opera in the decadence and debauchery of 1820's Paris. Cathedral columns tower behind a crumbling proscenium arch, where Faust;s terrible pact plays out in all its sisnister splendour.
Season: February 10 - March 11. 2020. Venue: Joan Sutherland Theatre, Sydney Opera House.
Attila
The King of the Huns meets is match

No one can stand before Attila and his hordes, until a warrior woman turns his head. As he opens his heart to his prisoner Odabella, the barbarian king reveals his weakness.
So the scene is set for one of the great revenge operas of the 19th century: an early Verdi in the vein of Aida.
Director David Livermore fuses video projections with colossal set pieces to create an awe-inspiring world for Atrila.
In the prelude a mournful cello draws you down into the gravity and turmil of war. Verdi's score is full of darkness rhythm and life, displaying the composer's gift for creating emotion
Season: March 12 - 28. 2020 Venue: Joan Sutherland Theatre Sydney Opera House
Aida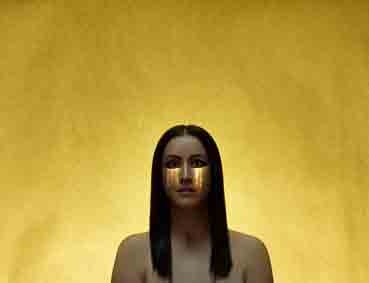 Verdi's monomental music makes this historic epic an enduring favourite. Davide Liverore's radiant production is a thrilling theatrical experience.
Ten towering digital screens creat ever-changing floor-to-ceiling set pieces. Immersive digital viseo design ranges from rich symbolism to vivid landscapes.
Opulent costumes and props reflect the splendour of Egypt at the height of its power. Together whith dramatic video, the massed grandeur of the famous triumphakk March is a visual and musical feast.
This a story of love so strong it defies enemy
lines.
this is the story of a kingdom in triumph and a
|}nation in chains.
this is a story of betrayal.
Season: June 25 - August 10. 2020.
Roberto Devereux
Elizabeth ruled her country. But she couldn't rule his hear.
Elizabeth has been the Virgin Queen too long. She relishes the attention of a younger courtier: the ambitious Roberto Devereux. But Devereux stands accused of treason. Elizabeth has to choose between her country and her heart.
this tale of love, lust and betrayalin teh tudor royal court strays a long way from history, but makes a sensational plot. Add Donizzetti;s luxurious music, a brilliant cast and an extraordinary new production, and it becomes a must see.
Season: Jume 20 - July 16. 2020. Venue: Joan Sutherland Theatre Sydney Opera House.
La Juive
A young couple begin a dangerous passionate affair. In their world a Jew cannot love a Christian>
The punishment is death. when it all comes out, Rachel faces two impossible choices. Deny her love, and save her lover. Deny her God, and save herself.
Secrets, sex and bitter religious rivalries lead to human tragedy on a grand scale. This is rare chance to revel inthe gorgeous music of one of the grand French operas. From stunning sacred choruses to impassioned arias, Halvy's epic opera is a trea.
Season: July 14 - August 7. 2020. Venue" Joan Sutherland Theatre. Sydney Opera House.
Eugen Onegin
Tanyana is a dreamer, lost in romantic stories. When dashing Eugene Onegin walks into her world, she feels her oen love story begiing. But Onegin rejects her passion.
Eugene Onegin os the journey from what could be to what might have been. Between lies tragedy.
Tchaikovsky's sumptuous oera is a study in reminisce and regret.
Season: July 25 - August 8. 2020. Venue" Hoan Sutherland Theatre Sydney Opera House
The Secret Garden
When it premiered on Broadway in 1991, The Secret Garden took New York by storm. Toney /awards, national tours and international productions all followed. Now, for the first time in 25 years, this sensational musical returns to australia in all its glory.
Mary Lennox arrives at her uncle's farm to find sidtant grieving relatives and an uncared for garden. The story centres around the orohned Mary as she and a young gardener breathe new life into the secret garden. Mary blossoms too, and through this she tends to all the hearts around her.
Season: August 4 - September 6. 2-2-. Venue: Lyric Theatre
The Light in the Piazza
Pinchgut Opera 2019 Season
Farnace
By Vivaldi
Season: December 4 - 10. 20-19.
2020 Season
Sp;sndour of Venice
The rich and sonorous sound world created for the splendour of St Mark;s in Venice vomes to Sydney.
Shing music for voices and brass, as glorious as the gold mosaics of St Mark's Basislica. Immerse yourself in the transcendent beato of Allegri's sublime Misere and the rich resonances of Renaissance masters Claudip Monteverdi and Giovanni Gagbrieli: the otiginal surround sound.
Season: April 26. 2020 Venue: The Great Hall University of Sydney.
Médée
Médée's passion for Jason turns to murderous fury when he shifts his attention to a younger woman. Is there anything she won't do to get revenge?
Charpenter's sendual lyicism and dramatic insight take us deep inside the minf and heart of this terrifying woman who refuses to be a victim - even at the cost of her own flesh and blood.
Season: June 18 0 23. 2020. Venue: City Recital Hall, Angel Place.