Lucia di Lammemoor
Internationally celebrated Australian soprano Jessica Pratt to make her Opera australia debut as the fiery Lucia.
Rcognised internationally as one of the world's greatest Lucia's Australian soprano Jessica Pratt is making a triumphant return to Sydney this winter for her Opera Australia debut, performing in Donizetti's most famous opera Lucia di Lammermoor.
Jessica is one of only three Australian sopranos to perform the coveted roleat Milan's world famous La Scala Theatre, along with two ot the country's most famous singers, Dame Nellie Melba and Dame Jan Sutherland.
Joining Jessica on stage for this highly anticipated performance will be American tenor Michael Fabiano. returning to Sydney for the first time since his stunning OA debut inFaust in 2014. Fabiano has performed the role of Edgardo to high acclaim at Opera de Paris, Vancouver Opera and famously as a late stand-in at The Metropolitan Opera, where he had just sdeven hours to to take the stage.
In the role of Enrico is Italian baritone Giorgio Caoduro, who made a marked impression on audiences and critics alike with his performance in OA's premeire production of Lucia di Lammermoor.
Director John Doyle's production of Luvia di Lammermoor portrays the ominous clouds of Scotland alongside the deeply entrenched tight-lipped and judgmental sensibilities of the Scottish Protestants. This is a dramatic tragedy that climaxes in disastrous results when austerty and repression are forced upon a passionate young woman.
The detailing on the minimalist set accentuates Set and Cstume Designer Liz Ascrogt's exquisite perios costumes, which serve to frther focus the dpotlight on thr singers themselves.
The absolute thrill of Lucia is, of course, the famous 'mad scene', one of the most beloved of bel canto singing on the opera stage. The gripping scene depicts the young bride reveraling not only her passion for her lost love, but the aguish andd torment that has friven her to commit murder on her wedding night. Doyle's Lucia literally smears thestage with her new husband's blood, as the tragedy of her insanity comes crashing into the horror and recoil of those around her. This s an opportuity to hear a coloratura soprano at their technical and expressice best.
From the highlights of Donizetti's famed heart-stopping sextet at the end of Act 2, to much anticipated marathon 'mad scene' scene on Act 3, this prodction is a psychological theiller wrapped in an austere beauty, doused in buskets of blood.
Season: June 28, 30. July 3, 13, 19, 21, 23, 27 2018. Saturday Matinee Jlu 7. 2018 at 1pm.
Rigoletto

From the moment he wrote it, Verdi knew he had a hit on his hands. The story had everything: royalty, loyality, deformity, cevotion, ludt and revenge.
And music? The msic was sensational, so full of hummable tunes that Verdi demanded complete secrecy from his premiere cast. The tenor was forbidden even whistling the catchy La donna e mobile outside rehearsals.
The mrning after Rigoletto's triumphant premiere that melody rang out in the streets: a hit ferever after.The title chsracter Verdi the "greatest creation" in the history og theatre had found a home in a masterpiece of music.
Season: July 6, 11, 14, 17, 20, 25, August 4. 8, 14, 17, 21, 24. 2018 Saturday matinees at 12.30pm. July 28 & August 11. 2018.
Aida
Verdi's monumental, transcendent music makes this historic epic a perrennial favourtie. The company's new production comes from the celebrated Italian director Davide Livermore>
He is renowned for high-tec, projected sets so tangible, it's hard to believe they are just light and shadow. Immersive, impressive, intimate - this is the future of spectacle on stage.
Thrilling young conductor Andrea Battistoni returns to lead this production. Three magnificent casts perform Verdi's difficult leads. You don't want to miss the stunning soprano of Amber Wagner, paired with Elena Gabouri as Amneris and Riccardo Massi as Radamès.
Later in the season, rising star Natalie Aroyan takes on her dream role and Clementine Margraine, Milijana Nikolic, Diego Torres and Yonghoon Lee join the all-star lineup.
This a story of love so strong it defies enemy lines. this is a story of a kingdom in triumph and a nation in chains. This is a story of betrayal.
Season: July 18, 24, 26, 28. August 1, 7, 9, 11, 13, 16, 18, 20, 22, 27, 29, 31. 2018. Saturday matinees at 1pm. July 21 & August 4, 25. 2018
The Turk in Italy
She's Flirtatious, audacious and unspeakably bored.
He's geriatic, sycophant and easily ignored.
Add a handsome prince, a gypsy minx, and a poet in need of a pilot.
Put this classic Rossini in vintage bikins,
And a rollicking good time we've got!
Fromn Italy's greatest master of laughs comes a riotous comedy with a knodkout score.
It skips and sparkles from the gruffest of bass notes to the impossibly high reaches of Stacey Alleaume's coloratura.
Andrea Molina leads a cracking team of comic talents, including Paolo Bordogna in his side-splitting performance as the Turk. Simon Phillip's p[layful production wrings every l;ast laugh from rossini's rediculous romp.
Gabriela Tylesova's gelato-coloured costumes and clever sets are stars in their own right: a candid cherry on top of this rather outrageous ice-cream sundae.
Season: August 10, 15, 23, 25, 28, 30. September 1. 2018. Saturday Matinee at 12.30pm August 18. 2018
Evita
Starring Tina Arena.
After sell-out productions incliding Soputh Pacific, The King and I and most recently the 60th anniversary production of My Fair lady, we once again re-create ne of the greatest works of musical theatre: the original West End production of Andrew Lloyd Weber'sEvita, directed by Hal Prince and starring Tina Arena.
Featuring some of Andrew Lloyd Weber's best-loved songs including Con't Cry for Me Aregntina, On thiss Night of a Thoudans Stars, YouMust Love Me and and Another Suitcase in Another Hall, Evita charts the story of Eva Peron, wife of former Argentine dictator Juan Peron, from humble beginnings through to thr extraordinary wealth, power and status which ultimately led her to be heralses as the 'spiritual leader of the nation".
Season: September 18 - November 3. 2018
Thuirsday - Saturday at 7.30pm. Wednesday & Saturday at 1pm. Dunsay at 3pm.
Metamorphosis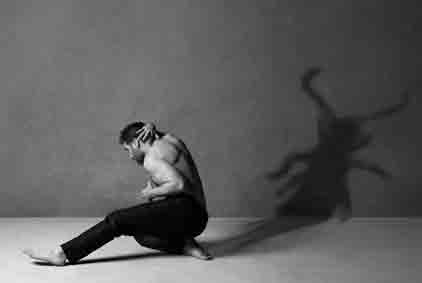 Gregor ia a broken man,. exhausted by eternak work and an ungrateful family. Until one morning, he wakes and is not a man at all.
Kafka's grotesque tragedy of a man turned insect is an engrossing story. Music adds an edgy intensity: Matamorphosis as opera is riveting, shattering , morbidly fascinating theatre.
Season: September 26, 27, 28, 29. 2018. Evenings at 7pm.