Opera Australia's Costume Clearance Sale. Crazy ouitfits at crazy prices!
Opera Australia is continuing its renewal program, making way for new costumes by clearing out the last of their 'dead' stock and oputting it on sale to the public with prices starting as low as $2.
To be hald at OA's props warehouse in Alexandria on the weekend of October 21 - 22. more than 2000 weird and wonderful items will be offered alongside plain and ordinary clothing like shirts and jeans.
And it will be the case of first in - best dressed. Literally.
So with Halloween around the corner, fans of the spooky holiday need look no further...
There's blood-spattered costumes, suits of armour from the middle ages and military style coats, lots of period costumes and amazing hats.
At the other end of the spectrum, there's plenty of 80's style dresses and 60's indpired outfits along with bright and colourful chorus costumes, it all has to go so the prices are crazy cheap.
Most of the costumes items have been handcrafted for some of OA's biggest hits like Othello, but there are also store bought items of everyday clothing that need to go.
More than a dozen storage crates will be cleared out in the sale and everything must go.
All stock will be on display but there's no option to try on, no exchangers and no refuunds. Cash and credit card facilities will be avqailable.
Saturday October 21 sunday October 22.
!0am - 4pm
Opera australia's Props Warehouse
86 Euston Rd. Alexandria NSW 2015.
Limited parking available on site.
2017 Season
Two Weddings One Bride
Twin Girls, one desked |in pink, one blue
Plan to marry shitors
brave and true
A wedding could save
thier father's bacon, too
If those damn pirates
will just go away...
The governor is ina pickle. those banker's are so fickle. He's stretched the state purse a little too far and is creditors will come a-knocking. But twin daughters he's got, so he hatches a plot, which might save him from a royal bollicking. A double wedding could save the day, but when pesky pirates get in the way, it's up to Giroflé to make things okay.
All your favourite oeretta, waltzes, pokkas and songs by Strauss, Offenbach, Lehár and Kalmán come together in this raucas comedy.
Two Weddings, One Bride is a brand new operetta created by Robert Greene, based on a story by Charles Lecocq.
Season: . October 12, 133, 14, 17, 18, 19, 20, 21. 2017 Sunday evenings a 5pm. October 15, 22. Wednesday Matinees at 1pm May 3, 10, 17. June 14, 21. October 18.
Madama Butterfly
A young Japanese geisha falls head-over-heels in love with her new American husband. she believes their love is real, even afer three years without a word from him. Everyone around her knows the truth. They try to convince her to move on but she won't. She can't. Rejected by her past, and forgotten by the man she loves, she waits.
Madama Butterfly is one of the world's most famous love stories and this legendary production has been performed in Sydney more than any other. The set and costume design is inspired by Japan and the combination of word, water, silk and flame is astonishingly elegant. Now it comes to the Capital theatre for a short season.
Season: October 24, 25, 26, 7, 28, 31. November 1, 2, 4. Saturday Matinee November 4 at 1pm. Sunday Matinee October 29 at 3pm.
Opera Australia is bidding a heartfelt farwell to one of the most lovd productions in its history, Moffatt Oxenbould's magnificent Madama Butterfly with a final two week season at the Capitol Theatre.
Premiering in 1997, this production of Madama Butterfly as been performed more than any other production in Opera australia's repertoire. It has been universally praised for its sheer beauty, the gorgeous costumes, evocative sets and Puccini's magnificent music. They all come togehter to cfreate a magical orduction that should not be missed.
|It'll be terrific to stage this final season of Moffat's Madama Butterfly in the Capitol Theatre, which lends itself so well to opera.
The elegance of the theatre itself, the sheer scale of the venuie, the big it - we haven't doner an opera at the Capitol in 13 years, so it'll be a grand event and fitting farewell to this beautiful production," says Opera Australia's Artistic Director Lyndon Terracini AM.
Designed around silk, fire, water and wood, Oxenbould's legendary production will feature celebrated South Jorean soprano Karah Son making her Australian debut as Cio-cio San.
San will also be joined in the role by Opera Australia soprano Hyeseoung Kwon along with Australia's favourite tenor, the incredible Diego Torre along with spanish tenor Andeka Gorrotxategi who eill share the tole of Pinkerton.

Two Weddings, One Bride
Wednesday 27 and Friday 29 September 2017
Australian First - Ferruccio Furlanetto (Schubert, Rachmaninov, Mussorgsky)
City Recital Hall, Angel Place
Adult tickets from $59 (fees may apply)
Tuesday 24 October – Saturday 4 November 2017
Madama Butterfly (Puccini)
Capitol Theatre
Adult tickets from $99 (fees may apply)
New Year's Eve at the Sydney Opera House
Ringside seats to the greatest show on earth are hard to come by, but Opera Australia have saved some great ones and your invited.
Choose between two performancel a full performance of The Merry Widow or the entertaining Opera Gala, deaturing opera;s greatest hits from Nessun dorma to the can-can.
Then with a heart full f cong, watch the fireworks the whole world watches, interval is timed for the 9pm fireworks and the Sydney Opera House stays open well past the midnight fireworks.
There's nowhere in the world like Sydney on New Year's Eve and there's nowhere closer to the action than the Sydney Opera House.
PACKABE OPTIONS:
Add pre-performance dinner and/or the Midnight Party when you book your tickets for The Merry Widow or the Opera Gala.

PRE-PERFORMANCE DINNER $399
Dine on a three-course menu, designed by Matt Moran of ARIA Restaurant, matched with prmium wines and beverages n the Northern Foyer from 5.30pm
MIDNIGHT PARTY $329
Canapés. drinks and live entertainment from 10.30pm, with niews of the midnight fireworks from the Northern Foyers.
PLATINUM PACKAGE $1399
Pre-performance dinner, Premium seats at the performance of your choice, a program, drink at interval, and the Midnight Party.

2018 Season
The Merry Widow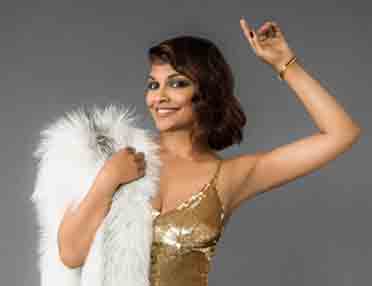 Hanna is newly wealthy, newly widowed and suddenly she's the hottest catch in town.
Dapper gents are lining up for a place on her dance cars, but the beguiling widow has eyes for only one man: the one that got away.
International star Canielle de Niese returns to her homelan to play the bubbly, beautiful widow, in advertent heiress of a city's fortune after just eight days of marriage,
She's lookng for love, but the widow is not the only one turning heads, There's plenty of love to go around in this story of amorous encounters and elegant romaneces.Grseme Murohy brings his spirited chorepography and direction to this glamerous production.
Season: New Yaer's eve Decembe 31. at 8pm. January 3 - February 3. 2018 except Australia Day January 26. 2018. Evenings at 7.30pm. Monday evenings at 6.30pm
Mazda Opera in the Domain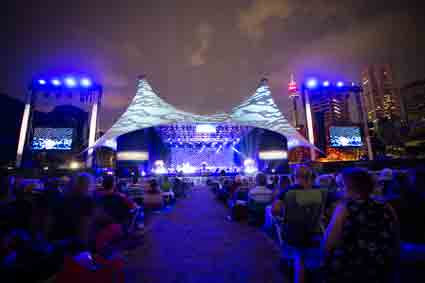 It's a tradition:every year thousands f Sydneysiders head to the Domain with picnics packed and friends in tow.
Hear our brightest stars, under the stars, sing opera's most famous arias with the magificent backing of the Opera Australia Orchestra.
Dress-up or not - it's your night to enjoy the power of he human voice in the kind of communal, culteral celebration that Sydney loves best.
Season: January 13. 2018 at 8pm.
Carmen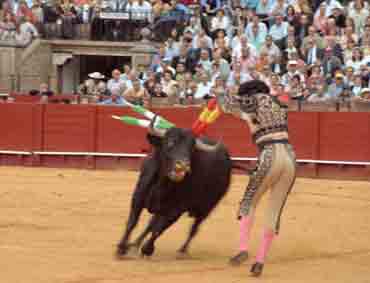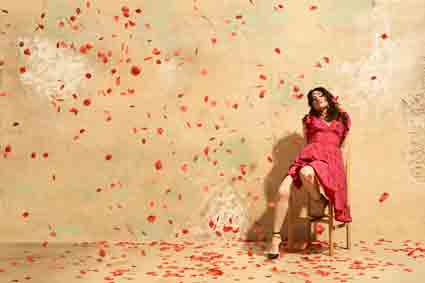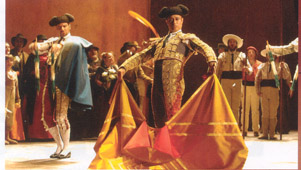 In the colourful streets of a colonial city, Carmen is a red hot spark.
She sings her siren song, and suddenly Don Josés wrld is alight with a volatile fire.
this vibrant production of Bizet's opera features gypsy girls and bull-fighting boys in eye-popping colours. there are smugglers in suits, parades and punches, lust and loathing aplentyu.
And underneath those irresistable Spanish tumes, the dark undercurrent of fate pulses. Carmen knows she is dancinge with death.
John Bell's production is a bold look at the intense relationships at the heart of Bizet's famous opera. It hones in on the wild love that promises freedom, while binding the lovers in an unbreakable web of fate.
Paolo Carignani conducts the vivacious Rinat Shaham as opera's favourite femme fatale, with Argentine tenor Marcelo Puente as Don José and Michael Honeyman as Escamillo.
Season: February 10, 13, 15, 17, 20, 22, 24, 27. March 15, 17, 23. 2018. Evenigns at 7.30pm MatineeMarch 10. 2018 at 1pm.
The Nose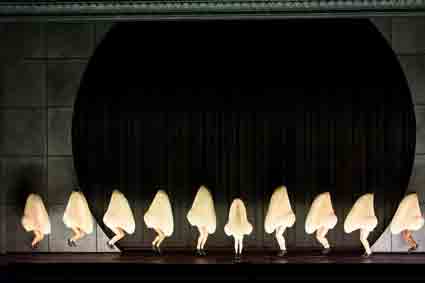 When Shostakov released his debut opera into the world a t the tender age of 20, his brilliance was as plain as the nose on his face.
He used every musical trick in the book (and quite a few that werec't) to tell this amusing tale: here a raucous percussion ensemble, here amaniacal gallop, there a Lyrical chorus. This eclectic parade of styles put a few noses out of joint, but sniff as they might, not even the establishment coud deny that here was a virtuoso at work.
The frenetic score springs entirely from the action on stage, as a lowly official chases his gallivanting nose arouns town. It's a zany, hyperactive cabaret with mor than 80 named parts (including the nose itself).
Who better to direct than the outrageously inventive Barrie Kosky, the Australian dorector of berlin's Komische Opera. Reviewers called this co-production witht he Royal Opera House "terrifically realised, brilliantly inventive and highly entertaing: (The Spectator).
Andrea Molino conducts a massive cast including M<artin winkler, John tomlinso and Alexander Lewis. They perform in English in a new translation by David Poutney.
Season: February 21, 23, 26, 28.2018 at 7.30pm Matinee Mach 3. 3018 at 1pm.
La Traviata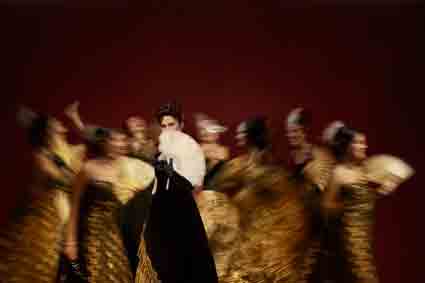 Valetta wears velve and lace and drinks the very best chanpagne from crystal glasses. Her parties are legendary, her company desired. She's free and free-spitited, living outside society's bounds, and for this courtesan, it seems like the party will never end. Could a little love really change everything?
La Traviats is so popular because it puts a life we can only dream of on stage, with itsd risqué glamour. joys and sorrows.
Verdi'a music sings of freedom with flyiong melodies, makes merry with rousing drinking songs and leaves us, at the last, with passionate duets between breaking hearts.
Season: March 1, 3, 5, 10, 12, 14, 20, 22, 24, 27. 2018. at 7.30pm. Matinee Saturday March 17. 2018 at 1pm.
Don Quichotte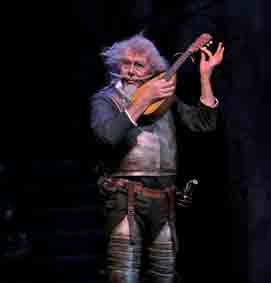 From a time when men were brave and bold comes the dreamer Don Quichotte. He chases bandits. tilts at windmills. Serenades pretty girls.
He's a hero like the knights of old, pursuing dreams the world forgot.
It takes a special performer to make you fall in love with this eccentric character. Ferruccio Furlanetto's Don Quichote is famous.
He takes the dreams and delusions of the famous knight-errant and paints an earnest and endearing man out of time.
Furlaneeto's Don Quichotte id brimful of whimsey and bursting with bravery. His sonorous bass findes all the colours if Massenet's lush, romantic score.
Season: March 16, 19, 21, 26, 28. 2018. at 7.30pm Matinee Saturday marc 24 at 1pm.
La Bohème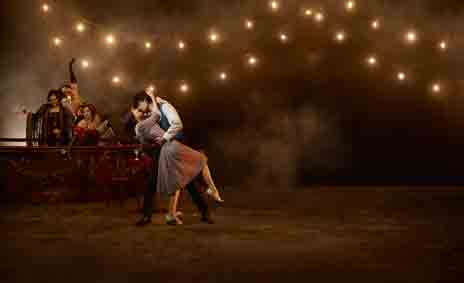 2018 Handa Opera on Sydney Harbour
Opera Australia is continuing its hugely successful Handa Opera on Sydney Harbour series with the announcement of a new three-year agreement with Destination N.S.W., commewncing in 2018 with Puccini's much-loved La Bohème.
Described as one of the top four opera open-air events in the world b Signature Luxury Travel and Style magazine, the annual event is a highlight off he Australian culteral calendar, attracting more than 250,000 attendees from arround Australia and across the globe over the past six years.
|Season: March 23 - April 22. 2018.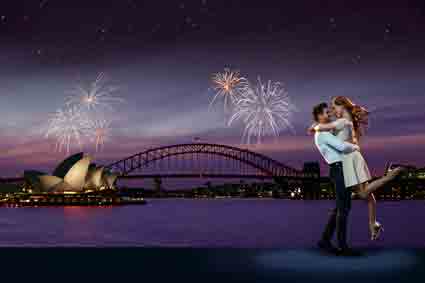 Lucia di Lammermoor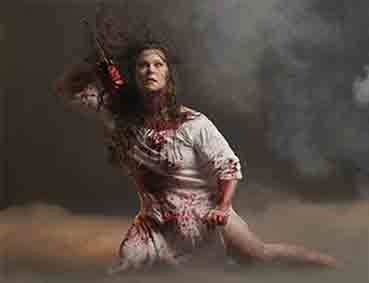 Lucia is a woman on the edge of insanity: decieved by her brother, berefit of her lover, ahe marris a man she does not love and deacends into madness.
The sopranos that conquer her stratospheric notes are spe of the greatest the world has ever seen. Jessica Pratt has joined the ranks of Nelli Melba, Joan Sutherland: one of just three great Australians to sing this role on the hallowed La Scala stage.
Now she returns home to make her Sydney Opera House debut.
Passions run hot on the cold moors of Scotland, and Donizetti traces every moment with exquisite music.
The scre is full of highlights, but none compare with the dazzling coloratura of Lucia;s mad scene.
The blood-covered bride emerges from her chamber a vocal whirling dervish, while the glass harmonica plays in haunting accompaniment.
Season: June 28, 30. July 3, 13, 19, 21, 23, 27. 2018 at 7.30pm Matinee Saturday at 1pm.
Rigoletto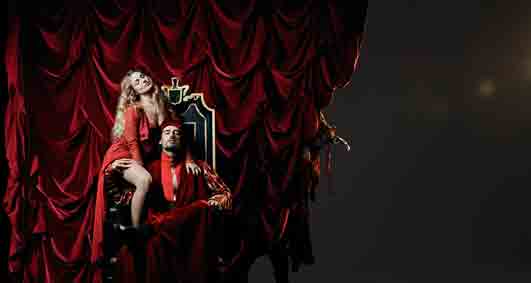 From the moment he wrote it, Verdi knew he had a hit on his hands. The story had everything;: royalty, loyalty, deformity, devotion, list and revenge.
And the music? The music was sensational, so full of hummable tumes that Verdi demanded complete secrecy from his premiere cast. The tenor was forbidden from even whistling the catchy 'La donna è mobile' outside of rehearsals.
The morning after Rigoletto's triumphant premirere , that melody rang out in the streets: a hit foreverafter. The title character Verdi called the"greatest creation" in the history of theatre had found a home in a masterpiece of music.
Leo Nucci is the mostr famous interpreter if Rigoletto in a generation. He brings his legendary performance as the bitter court jester to Australia for the first time, with Gianluca Terranova and Irma Lungu under the baton of verdi veteran, Renato Palumbo, Dalibor Jenis, Nadine Sierra and Atalla Ayan are a dream alternaive cast.
Season: July 6, 11, 14, 17, 20, 25,. August 2, 4, 8, 14, 17, 21, 24. 2018. at 7.30pm Matinee Saturdays at 12.30pm on July 28 ans ugust 11. 2018.

Aida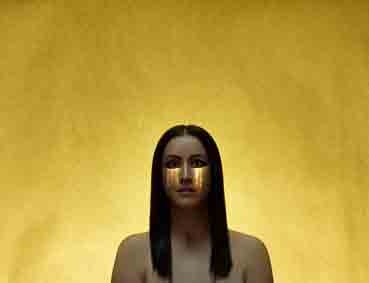 Verdi's monumental, transcedent music makes this historic epic a perennial favourite. Opera australia's new production comes from the celbrated Italian director Davide Livermore.
He is renowned for high-tech, projected sets so tangible, it is hard to believe they are just light and shadow. Immersive, impressive, intimate - this is the future of spectacle on stage.
thrilling young conductor Andrea Battisroni returns to lead this production. Three magnificent casts perform Verdi's difficult leads. You don't want to miss the stunning soprano of Amber Wagner, paired with Richard Gabouri as Amneris and Ricardo Massi as Radamès.
Later in the season, rising star Natalie Aroyan takes on her dream role, and Clementine Margine, Milijana Nikolic, Siego Torre and Yonghoon join the all-star line-up.
Season; July 18, 24, 26, 28. August 1, 7, 9, 11, 13, 16, 18, 20, 22, 27, 29, 31. 2018. at 7.30pm Saturday Matinees July 21. August 24, 25. 2018 at 1pm.
The Turk in Italy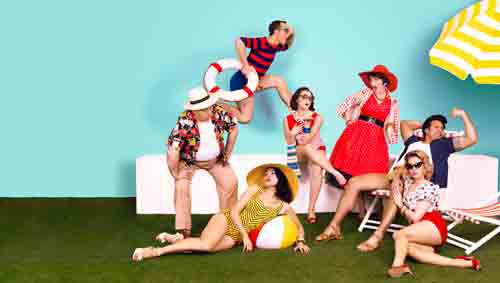 From Italy's greatest master of laughs comes a riotous comedy with a knockout score.
It skips and sparkles from the gruffest of bass notes to the impossibly high realms of Stacey Alleaume's coloratura.
Andrea Molino leads a cracjing team of comic talents including Paolo Bordpgna in his side-splitting performance as the Turk. Simon Phillips' playful production wrings every last laugh from Rossini's ridiculous romp.
Gabriela Tylesova's gelato-coloured costumes and clever, cartoonish sets are stars in their own right: a candied cherry on top of this rather outrageous ice-cream sundae.
Season: August 10, 15, 23, 25, 28, 30. September 1. 2018 Evening at 7.30pm Matinee August 15, 2018at 12.30pm
Evita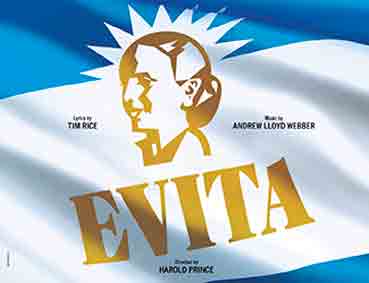 After sell-out productions including South Pacific, The King and I and most recently the 60th Anniversary production of My Fair Lady, Opera Australia once again re-create one of the greatest works of musical theatre; the original West End production of Andrew Lloyd Weber's Evita directed by Hal Prince and starring Tina Arena.
This musical captured the attention of the public when it was dirst staged in 1978 and in its 40th year and Andrew Lloyd Weber;s 70th year, Opera Australia is thrilled to bring this masterpiece to Australia in all its original glory.
Evita charts the storyof Eva Peronm wife of former Argentine dicator Juan Peron.
From her humble beginnings through to the extraordinary wealth, power and status which ultimately led her to be heralded as the 'spiritual leader of the nation'.
Season: September 18 - November 3. 2018. Venue: sydney Opera HOuse. Tuesday - Saturday at 7.30pm Sunday at 3pm.
Metamorphosis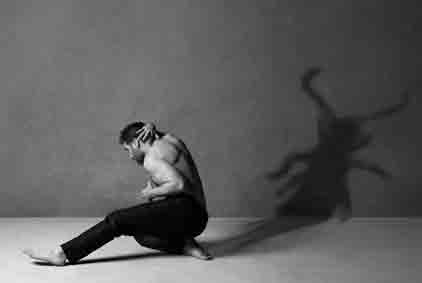 Gregor ia a broken man,. exhausted by eternak work and an ungrateful family. Until one morning, he wakes and is not a man at all.
Kafka's grotesque tragedy of a man turned insect is an engrossing story. Music adds an edgy intensity: Matamorphosis as opera is riveting, shattering , morbidly fascinating theatre.
Season: Septenber 26, 27, 28, 29. 2018 Evenings at 7pm VenueL Sceery Workshop The Opera Centre Dawson St. Surry Hills.