Letters to Lindy
Portrayed with humour and heartbreak, this enthralling work by award-winning playwright Alana Valentine explores the public's relationship with one of 20th Century Australia's iconic figures.
The story captured a nation. A motherr accused of murdering her child, her claim - that the baby was taken by a dingo - denied and discredited by zealous police and flawed legal system. The media circus, the mob mentality and a nation's prejudice laid bare.
Based on the gamut of human responses to Lindy's story expressed in over 20,000 letters, this piece offers an enthralling, moving and long overedue dialogue between Lindy and the nation.
Over three decades, from baby Azaria;s death to the final coroner's report, the publicwrote more than 20,000 letters to Lindy Chamberlain, From sympathy to abuse, letters from children and letters from those who have lost a child, these letters traverse the gamut of human response to Lindy's story.
Season: Tuedsay July 24. 2018 at 8pm
Larry Paradise & The Fabulous Dame Farrar
Get into it with this cabaret tour de force. Corita Farrar Spencer brings you alter-egos...theatrical cycloe The Fabulous Dame Ferrar and international sex symbol Larry Paradiseo in this world class Double Act (with herself)
Witness the glory and disaster of The Fabulous Dame Farrar, superbly talented Civa and disgraceful, lovable lush. The Dame is a show pony and a half who , fuled by her penchant for gin martinis, literally reolls out her favourite songs and ... questionable anecdotes until she has nothing left to give.
then meet Larry Paradiseo, a showbiz God. He's got more moves than Mick Jagger and a way with the ladies that makes Tom Jones look a little limp. Larry is the new black.
this master of entertainment has a BIG voice and a BIG presence and an even ABIGGER repertoire.
Recommended 18+ Nudity Content: Mild. Sexual references Conent: Strong.
Season: Saturday August 12. 2018. at 8pm.
Shaun Tan's The Arrival
Shaun Tan;s fantastical world comes to life in a srange and wonderful metropolis full of floating ships, mysterioua lights, alien symbols and weird animals.
Based on Shaun Tan's stunning book. Australia;s leading puppet company Spare Parts Puppets weave this inganiative and uplifting tale through their famous combination of exceptional acting, woven with exquisite pupetry.
The Arrival is a universal tale of the challenges, the humour and the adventure of arriving in a new country that reonates across any arrival; a new school, a new job, a new town. Teh absence of words not only makes the story perfect for puppetry buut also emphasises the isolation that is exoerienced by many people arriving in a new place.
Season: Saturday August 10. 2018 at 10.30am & 1.30pm.
Arche - Melbourne Ballet Company
An original ballet based on the classic Swan Lake
This exquisite ballet is based on the age-old classic Swan Lake, with inspiration from from both Greek mythology and classic solo The Dying Swan.
The program explores and embraces much of the original narrative and some of the classical repertire. Firector Simon Hoy has sturctered this work around his unique choreogrphic style and has developed a score including music by /tchaikovsky , Einaudi, Morriicone and Elgar.
Season: Saturday September,. 2018 at 7.30pm. Venue: The Memo 235 Maroondah Hwy. Healesville.
Who Am I...?
An hilarious and life affirming story of one man's attempt to scale the summit of all Australian quiz shows Sale-of-the-Century.
One man, one remote, one screen. Three suits, eight nightd. zone moment in ther maelstrom to define a lifetime or face national humiliaion.
Burst into the hilarious, silly and life affirming story of 1990's Australia and one man's attempt to scale the summit of all Australian quiz shows.
Season: Saturday September 8. 2018 at 8pm.
Intimacy
by Ranter;s Theatre
Be moved by this divinely enthralling play based on real-life encounters with strangers on a Melbourne street.
How much of orselves are we prepared to show? Is this really honesty or just another performance?
Through a series of intimate and diverse conversations, Intimacy gives a candid, funny and sometimes disquieting portrait of everyday life where personal anxieties are never far from the surface.
Intimacy shows that the differences between us are often the most surprisng pointa of connection and examines as how people can very quickly share tis intimate setails of their lioves with total strangers.
Season: Saturday September 16. 2018 at 8pm.
The Exotic Lives of Lola Montez
In 1855, the wildest showgirl of the 19th century toured Australia.
The scandal is legend, decked in couture bladk lace, sultry song and jaw dropping dance.
Step into the tantalising world of Lola Montez, the wildest shwogirl oif th 19th century. She horsewhipped the editor of The Ballarat times (for a bad review), swung sown mineshafts in a single rope with champagne in hand and escaped arrest dressed only in her jewels.
Showered with nuggets and insults, swathed in scandal - her erotic Spider Dance was "the most libertinish and indelicate performance that could be given on the public stage: (Sydney Morning Herald 1855)>
From Burrinja favourites, Finacaune and Smith, acclaimed creatora of the smash-jit national touring spectacles Caravan Burlesque, Glorybox and The Flood comes a brand new show of a thousand true lies, aw-dropping dance, captivatin storytelling, sultry song and a death scene... or three.
Season: Thursday September 21. 2018 at 8pm.

Macdeth
A funny, fake-bloody tale of greed and power - this is Shakespeare unplugged and re-wired, performed with stupidity and skill.
Get into the guts of this Shakespearan delicacy - a hilarious, cautionary tale, spiced with rich evocative language and a healthy dose of invfention and idiocy - like Horrible Histories on stage.
This side-splitting interpretation of the haunting classic tale pulls no punches, leaving in all the murder and foul play; the injustice and cruelty, and the horror of one man's ambition gone horribly wrong...in a fun and fabulous way.
Season: Tuesday October 2. 2018 at 6.30pm and Wednesday October 3. 2018 at 11am.
Sean Choolburra - Live and Deadly
Charming, captivating, and charismatic, Sean Choolburra has carved his niche as Austrlai's number one indegenous entertainer.
Comedy sensation Sean Choolburra brings his clever and cheeky humour to the stage in Live and Deadly. Combining pop culture, dance. comedy qnd hip-hop didgeridoo, Sean takes audfiences in a high-energy ride that will have paarents beamng and children in fits pf laughter.
Season: Tuesday october 3. 2018 at 11am.

Children's Theatre
Burrinja Circus Festival 2018.
with Rucis Circus School.
Roll-up into the 6th annual Burrinja Circus Festival. Get your Winter holidays sparkling with a week pf fun circus entertainemnt for the whole family.
Set your circus groove to a gallop with awe inspiring professional shows, student shows, classes and family activites for all skill levels and interestsd.
This year's circus festival feature brings the electrifying Trash Test Dummies banck to the Burrinja Stage with their hilarious new show Splash Test Dummies. With awe-inspiring stunt work, acrobatics, juggling and side=-splitting slapstick comedy, get the whole family ready to laugh andf join them on this new aquatic adventure of oceanic proportions.
Season: Saturday June 30 - Sunday Juky 8. 2018.
Dinosaur Time Machine.
Buckle uo and take a trip i a gant time machine to get up close and personal with a life-sized T-rex.
Excite your inner paleontologist with this glimpse back into an unfoirgettable history. Let science and the creative visual imagery of this masterpiece of children's educational entertainment charm you with wonder and delight in a fabulous family show of circus puppetry.
Season: Monday July 9. 2018 at 11am & 2pm.
Grug and the Rainbow
discover and delight with Grug on his search for the rainblw, with this charming new puppetry piece.
Beginning life as the grassy top of a Burrawang tee, Grug has captivated the hearts and imaginations of Australian children for nearly 40 years. Fascinated by the world around him and never far from adventure, he;s now back by popular demand.
Season: Friday October 6. 2018 at 10.30am 7 12.30pm
The Very Hungry Caterpillar Show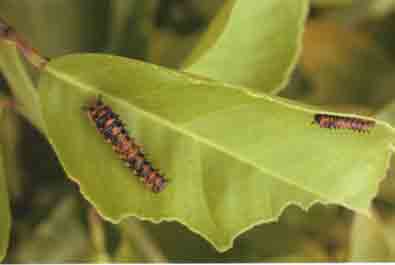 "and - pop! out of the egg came a tiny and very hungry caterpillar".
The Very Hungry Caterpillar emerges off the page in a masterful theatrical experience for the whole family journey through four of Eric Carle's incredible stories performed live on stage in this enchanting theatre show.
Featuring the very Hingrry Caterpillar and other delightful characters from Eric Carie's bestselling classic tales including The Artist who Painted a Blue Horse, Mr Seahorse and Teh Very Lonely Firefly.
Season: Saturday October 6. 2018 at 11am & 2pm.

Music
The Crow Family
Swirl up to the tantalisingly gentle, intimate and beautiful msical tale about remarkable creatures and what makes us human.
Presented by realolife family, The Crow Family is an insight into the deilcate and difficult business pf being a family. Legendary performer Maude Davey and David Pidd join their children Alice. 17 and Leo, 19 in the tradition of tavelling show biz troupes of old.
The Crow Family welcomes you into an urban parable alongside songs, confessions, tales of famous and infamous families. /alice and Leo's rule for being a goos parent, and servings of cake.
After the show stay back for a drink and meet the performers in the intimate Black Box Theatre.
Season: Sunday July 30 . 2018 a 2pm. \
Exposing Edith
Fall of the beautiful and coplex world of Edith Piaf, one of the greatest French singers of all time, with a stunning mix of authenic Frencyh chanson and contemporary sound.
Explore the undertones of Piaf's vocals and lyrics in this unique interpretation of her work throrugh voice, acoustic guitar and the subtle laering of lop, delay and effect pedals. The songs are punctuaed with a collection of extraordinary stories of Piaf's life from th perspective of key characters, from Piaf's half-sister, her lovers and Piaf herself.
Season: Saturday Ocetobe 28. 2018 at 8pm.