Intimacy
by Ranter;s Theatre
Be moved by this divinely enthralling play based on real-life encounters with strangers on a Melbourne street.
How much of orselves are we prepared to show? Is this really honesty or just another performance?
Through a series of intimate and diverse conversations, Intimacy gives a candid, funny and sometimes disquieting portrait of everyday life where personal anxieties are never far from the surface.
Intimacy shows that the differences between us are often the most surprisng pointa of connection and examines as how people can very quickly share tis intimate setails of their lioves with total strangers.
Season: Saturday September 16. 2018 at 8pm.
The Exotic Lives of Lola Montez
In 1855, the wildest showgirl of the 19th century toured Australia.
The scandal is legend, decked in couture bladk lace, sultry song and jaw dropping dance.
Step into the tantalising world of Lola Montez, the wildest shwogirl oif th 19th century. She horsewhipped the editor of The Ballarat times (for a bad review), swung sown mineshafts in a single rope with champagne in hand and escaped arrest dressed only in her jewels.
Showered with nuggets and insults, swathed in scandal - her erotic Spider Dance was "the most libertinish and indelicate performance that could be given on the public stage: (Sydney Morning Herald 1855)>
From Burrinja favourites, Finacaune and Smith, acclaimed creatora of the smash-jit national touring spectacles Caravan Burlesque, Glorybox and The Flood comes a brand new show of a thousand true lies, aw-dropping dance, captivatin storytelling, sultry song and a death scene... or three.
Season: Thursday September 21. 2018 at 8pm.

Macdeth
A funny, fake-bloody tale of greed and power - this is Shakespeare unplugged and re-wired, performed with stupidity and skill.
Get into the guts of this Shakespearan delicacy - a hilarious, cautionary tale, spiced with rich evocative language and a healthy dose of invfention and idiocy - like Horrible Histories on stage.
This side-splitting interpretation of the haunting classic tale pulls no punches, leaving in all the murder and foul play; the injustice and cruelty, and the horror of one man's ambition gone horribly wrong...in a fun and fabulous way.
Season: Tuesday October 2. 2018 at 6.30pm and Wednesday October 3. 2018 at 11am.
Sean Choolburra - Live and Deadly
Charming, captivating, and charismatic, Sean Choolburra has carved his niche as Austrlai's number one indegenous entertainer.
Comedy sensation Sean Choolburra brings his clever and cheeky humour to the stage in Live and Deadly. Combining pop culture, dance. comedy qnd hip-hop didgeridoo, Sean takes audfiences in a high-energy ride that will have paarents beamng and children in fits pf laughter.
Season: Tuesday October 3. 2018 at 11am.

Children's Theatre
Grug and the Rainbow
discover and delight with Grug on his search for the rainblw, with this charming new puppetry piece.
Beginning life as the grassy top of a Burrawang tee, Grug has captivated the hearts and imaginations of Australian children for nearly 40 years. Fascinated by the world around him and never far from adventure, he;s now back by popular demand.
Season: Friday October 6. 2018 at 10.30am 7 12.30pm
The Very Hungry Caterpillar Show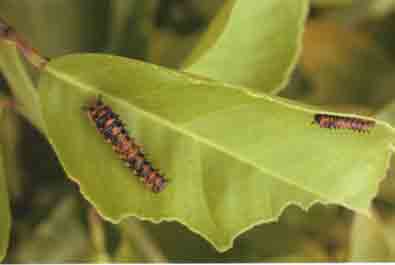 "and - pop! out of the egg came a tiny and very hungry caterpillar".
The Very Hungry Caterpillar emerges off the page in a masterful theatrical experience for the whole family journey through four of Eric Carle's incredible stories performed live on stage in this enchanting theatre show.
Featuring the very Hingrry Caterpillar and other delightful characters from Eric Carie's bestselling classic tales including The Artist who Painted a Blue Horse, Mr Seahorse and The Very Lonely Firefly.
Season: Saturday October 6. 2018 at 11am & 2pm.

Music
Exposing Edith
Fall of the beautiful and coplex world of Edith Piaf, one of the greatest French singers of all time, with a stunning mix of authenic Frencyh chanson and contemporary sound.
Explore the undertones of Piaf's vocals and lyrics in this unique interpretation of her work throrugh voice, acoustic guitar and the subtle laering of lop, delay and effect pedals. The songs are punctuaed with a collection of extraordinary stories of Piaf's life from th perspective of key characters, from Piaf's half-sister, her lovers and Piaf herself.
Season: Saturday Ocetobe 28. 2018 at 8pm.