The Orchid and The Crow
A comedy about an aetheist surviving cancer by finding God in Lance Armstrong.
Reflecting on Danile's real life (and almost deatrh) experience, The Orchid and The Crow is a solo performance that is part-storytelling, part-theatre, featuring original songs from the award-winning writers of Otto & Astric (Die Roten Punkte)
Danile Tobias effortlessly draws us intop the inspring tale of his near-death experience in this funny, uplifting story of faith, family and survival. Delve into this original, hilarious, brilliantly clever and ultimately moving sdtory that audiences have described as 'life-changing'. Join Tobias as he delves into rarely discussed themes with a humour that makes them accessible.
Dave Tobias grew up in a Jewish-atheist household in 2004 he found out that he had stage-four testicular cancer and went searching for God. Any God. Enter Lance Armstong seven times winner of the Topur de France and legendary cancer survivor. Lance Armstrong's story gave Danile solace and hope when he needed it. Now od course, Armnstong id a fallen angel and after Daniel's full recovery he wonders - how many times will he be cheated by a God? This is a story about being let down by your heroes and those you who you worship - timne and time and time again.
Season: Froday April 27. 2018. at 8pm.
Funny Ladies
A rib-tickling musical celebration og the wonderful and hilarious women of yesteryear.
Join Hilary Henshaw and Will conyers for this rib-tickling tour de force, remebering the best-loved comedy pieces of yeateryear, rediscovered gems, more recent funnies and sensational signature songs. Be enthralled with fabulous music and stories from comedy icoms including Gracie Fields. Beatrce Lillie, Joyce Grenfall, Fanny Bricem Sophie Tucker, Bossom Dearie, Noel Coward and Stephen Sondheim.
|Just direct our feet to the funny soe of the street for your quota of humour, nostalgia, unexpected surprises and of course some ridicously rapturous tunes.
Season: Sundfay May 13. 2018., at 2pm.
Hotel Sorrento
Hotel Sorrento is a potent tale of a family, loyality, the importance of blood ties and collective memory - whether true or false.
Be drawn into Hotel Sorrento's enthralling story of a family in crisis, pulled to0gether after a long period apart. A mood of melancholy and strong sense of place engulf a family whose members are all forced to reassessing themslves, their past and their affectios before facing an unknown future.
Season: Friday May 25. 2018. at 8pm.
Melbourne International Comedy Festival Roadshow.
A bounty of belly laughs is rolling into Burrinja - pack your laughing gear and get on board the hilarity and fun of the Melbourne International Comedy Festival Roadshow!
Gather a gaggle for a night of giggles and laugh out lod entertainment you won't forget wit some of the best comedians of the Melbourne International Comedy Festival! Thai roving tour - de - comedy features funny-makers from Australia and eyond, showcasing everything form stand-up and sketch to datire and song - in one side-splitting show!
Season Saturday June 2. 2018. at 8pm.
The Lux Radio Theatre Presents
the Agzatha Christie Radio Mysteries.
Be srawn into the drama, suspense and intrigue of Agatha Christie's fabulous murder mysteries woth Lux Radio Theatre's recreations of two recently discovered radio plays.
High society, cocktail parties, railway stations, boarding schools and ghostly callers set the scenes in Agatha Christie's Personal Call and Butter in a Lordly Dish come to the Burrinja stage.
The times called Butter in a Lordly Dish "one of Aagatha Christie's most gruesome murdar plots "with its classic setting of boarding schools, high society cocktail parties, a railway station, ghostly caller and murdered spouses.
Season: Sunday June 10. 2018. at 2pm.
Letters to Lindy
Portrayed with humour and heartbreak, this enthralling work by award-winning playwright Alana Valentine explores the public's relationship with one of 20th Century Australia's iconic figures.
The story captured a nation. A motherr accused of murdering her child, her claim - that the baby was taken by a dingo - denied and discredited by zealous police and flawed legal system. The media circus, the mob mentality and a nation's prejudice laid bare.
Based on the gamut of human responses to Lindy's story expressed in over 20,000 letters, this piece offers an enthralling, moving and long overedue dialogue between Lindy and the nation.
Over three decades, from baby Azaria;s death to the final coroner's report, the publicwrote more than 20,000 letters to Lindy Chamberlain, From sympathy to abuse, letters from children and letters from those who have lost a child, these letters traverse the gamut of human response to Lindy's story.
Season: Tuedsay July7 24. 2018 at 8pm.
Who Am I...?
An hilarious and life affirming story of one man's attempt to scale the summit of all Australian quiz shows Sale-of-the-Century.
One man, one remote, one screen. Three suits, eight nightd. zone moment in ther maelstrom to define a lifetime or face national humiliaion.
Burst into the hilarious, silly and life affirming story of 1990's Australia and one man's attempt to scale the summit of all Australian quiz shows.
Season: Saturday September 8. 2018 at 8pm.
Macdeth
A funny, fake-bloody tale of greed and power - this is Shakespeare unplugged and re-wired, performed with stupidity and skill.
Get into the guts of this Shakespearan delicacy - a hilarious, cautionary tale, spiced with rich evocative language and a healthy dose of invfention and idiocy - like Horrible Histories on stage.
This side-splitting interpretation of the haunting classic tale pulls no punches, leaving in all the murder and foul play; the injustice and cruelty, and the horror of one man's ambition gone horribly wrong...in a fun and fabulous way.
Season: Tuesday October 2. 2018 at 6.30pm and Wednesday October 3. 2018 at 11am.

Children's Theatre
That's not a Daffodil
A heartwoarming story of friendship, planting and playfullness.
Funny, full of suprises and alive with music, ouppetgry and animation. That's not a Daffodil is a captivating music theatre show about trust and friendship between young and old from different worlds.
That's not a daffodil! That's and onion! says Tom when his neighbour presents himm with a bulb to plant. "That's not a dafodil, that's a green beak!" he says when the first shoot pokes up...
Inspired by the popular picture book That's not A Daffodil by Elizabeth Honey, this is a show about understanding between young and old from different worlds. It's about the importance of planting and frowing, giving and sharing, and seeing the relationdhip between all things. It celebrates living imaginatively through friendship , language, music and play.
Season: SaturdayApril 7. 2018 at 11am.
Aussie Kids Rock
Get the whole family rocking ad laughing out loud with the groovy guitar. ace bass and debonair drumming of this hilarious music show.
Aussie Kids Rock brings unique comedy and rock music to the frontline of family fun.
Whether drumming Deano is arriving late from his cake decorating class, travelling in his time machine to a 1970s Discotheque or trying to learn how to ude brushes on the snare drum to play jazz, the infectious humour of this show is right on notel.
Armed with instantly catchy songs, and manis comedy skits. Ausssie Kids Rock gets everyone in the groove with fabulous costumes, diverse musical styles and even come audience volunteers.
Season: Wednesday
Spalsh Test Dummies
Rub-a-dub-dub, theDumies ate back with some splish splashing circus set to drown you in tears of laughter.
From the makers of the show Trash Test dummies comes a new production of oceanic proportions! Splash Test Dummies are ready to rollout their beach towels and spring into a brand new tour of sircus filled jilarity for the whole family. Prepare ypour eyes to be boggled with this brilliant array of catch-your-breath stunt work, acrobatics, juggling and side-dpilling, slapstick comedy for which the dummies are famous.
Season: Saturday June 30. 2018. at 11am & 2pm.
Burrinja Circus Festival 2018.
with Rucis Circus School.
Roll-up into the 6th annual Burrinja Circus Festival. Get your Winter holidays sparkling with a week pf fun circus entertainemnt for the whole family.
Set your circus groove to a gallop with awe inspiring professional shows, student shows, classes and family activites for all skill levels and interestsd.
This year's circus festival feature brings the electrifying Trash Test Dummies banck to the Burrinja Stage with their hilarious new show Splash Test Dummies. With awe-inspiring stunt work, acrobatics, juggling and side=-splitting slapstick comedy, get the whole family ready to laugh andf join them on this new aquatic adventure of oceanic proportions.
Season: Saturday June 30 - Sunday Juky 8. 2018.
Dinosaur Time Machine.
Buckle uo and take a trip i a gant time machine to get up close and personal with a life-sized T-rex.
Excite your inner paleontologist with this glimpse back into an unfoirgettable history. Let science and the creative visual imagery of this masterpiece of children's educational entertainment charm you with wonder and delight in a fabulous family show of circus puppetry.
Season: Monday July 9. 2018 at 11am & 2pm.
The Very Hungry Caterpillar Show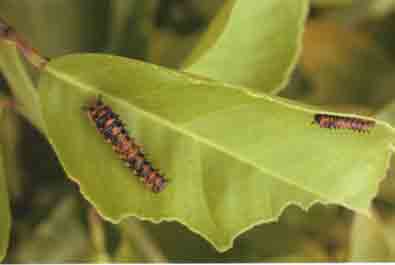 "and - pop! out of the egg came a tiny and very hungry caterpillar".
The Very Hungry Caterpillar emerges off the page in a masterful theatrical experience for the whole family journey through four of Eric Carle's incredible stories performed live on stage in this enchanting theatre show.
Featuring the very Hingrry Caterpillar and other delightful characters from Eric Carie's bestselling classic tales including The Artist who Painted a Blue Horse, Mr Seahorse and Teh Very Lonely Firefly.
Season: Saturday October 6. 2018 at 11am & 2pm.

Music
Kasey Chambers - Camfire Tour
Joiin Kasey Chambers for a musical journey through the stories of places, people, cultures and sounds that have indpired one of Australia's most revered performers. Be part of this intimate acoustic experience enjoying songs new and old that have shaped Kasey's rich and unique travelling thru the vast lans of Australia, American and Africa. Playing songs from her new album Camfire and all her much-loved songs from way back to The Captain and Barnacles and Brickwells up until now.
Season: Thursday July 12. 2018